Creating a Social Media Plan That Works for EVERY business - FREE TEMPLATE INCLUDED!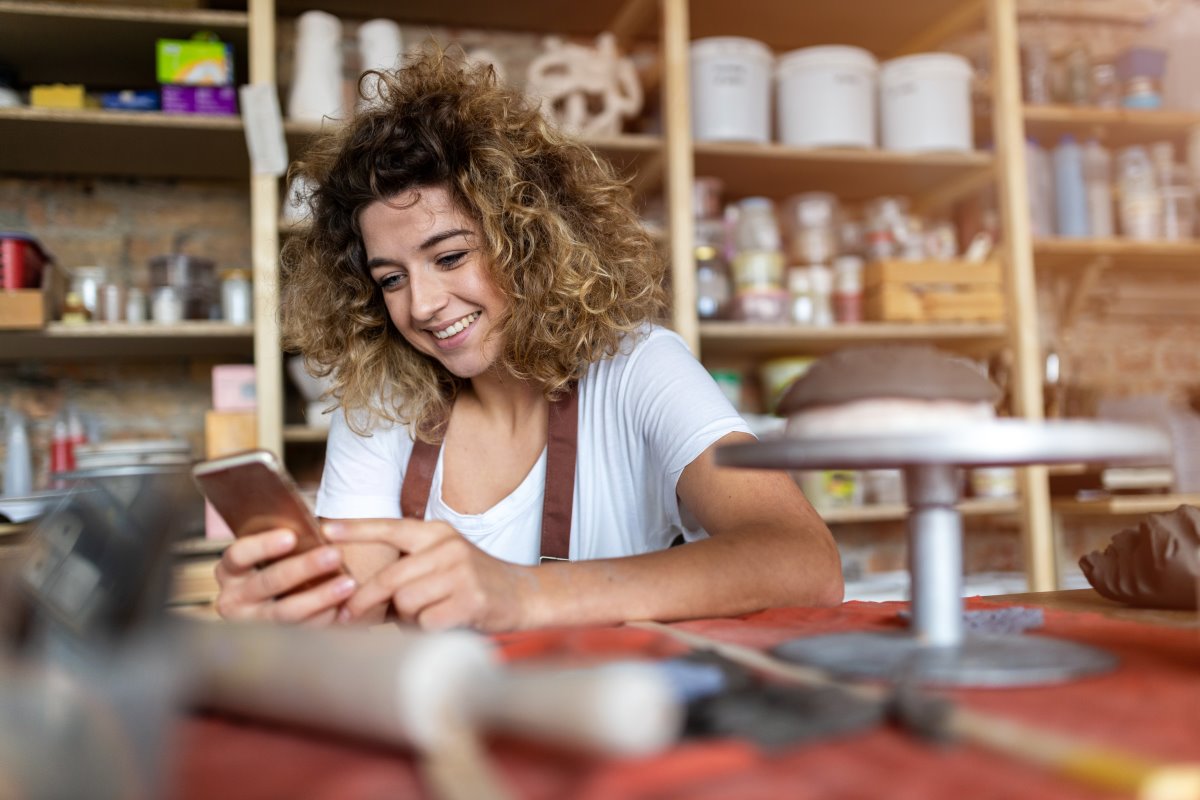 Hands up if you want to spend every waking moment on social media!
*Crickets*...
Yeah, we don't either. With Facebook's constant updates, Instagrams tricky algorithm and Twitter's refusal to let you edit a post after it's been launched - it's tricky to even nail down a good posting strategy, let alone keep one going.
On top of that, imposter syndrome is always right around the corner, pressuring you to "keep up with the Jones's" rather than live up to what makes your brand stand out from the crowd.
If you're like most business owners, social media can be both exciting AND intimidating.
How often should you be posting?
What should you be posting?
How do you stay relevant online?
What makes your account feed worthy?
The questions are endless! But they aren't unsolvable!
Our social media team manages TONS of business accounts on a daily basis and yet, they still have lives outside of work! And you can too!
In this article, our OSM Social Media Team breaks down their strategy for keeping on top of your social media account, creating an engaging feed and staying relevant in today's changing digital landscape. Don't forget to read to the end for a FREE CONTENT TEMPLATE!
Staying On Top Of Your Social Media Accounts - Here's How We Do It!
Learning how to manage your social media account(s) doesn't have to be stressful. In fact, it can be fun! We manage a variety of business accounts - including construction companies, wineries, retail stores, HVAC companies and even therapist clinics. And each one requires a specific strategy.
That's why, we create a specific social media management plan for each account - designed to specifically target their ideal audience, expand their reach and build their authentic community.
In this document, we always include the specific goals of the brand as well. This helps keep our team on track with what to post, when to post and WHY to post (this is key to your content planning!).
If the goal is clear, the posting strategy becomes simple! We then focus on creating posts that are going to help that account grow. For example, if a client is trying to obtain more engagement on their account (authentic relationships and real life communication), then our posts are going to be strategically designed to spark conversation!
Creating An Engaging Social Media Feed
What is an engaging social media feed? This can be defined in numerous ways!
Normally, when we think of an "engaging social media feed", we picture a series of relevant posts, interesting themes, conversational topics and eye-catching designs that keep your followers both interested and interactive with your content.
Our process depends on the goal of the client, but in most cases, we'll get to work creating a Social Media Brand Kit. This valuable kit holds branded elements that the client can then use to keep their social media interesting, relevant and, most of all, CONSISTENT!
Our Brand Kits normally include elements like post templates, story backgrounds, highlight covers, colour palettes and font choices.
This Brand Kit can then be utilized in a variety of ways! We can either manage the account from our end, using the material internally to design and launch content. Or, we can pass the Brand Kit on to the client by setting up the elements in a creative software, like Canva.com!
This gives everyone the tools they need to create content that's consistent with the client's branding, while also allowing your audience to begin to recognize your account with only a simple glance - isn't that the dream!
How To Stay Relevant In Today's Changing Digital Landscape
Staying relevant in today's changing digital landscape is an adventure to say the least!
Businesses have been pivoting since day one of the COVID-19 pandemic, and they continue to find new ways of staying relevant in the market even today.
With most brick and mortar locations being closed down for months at a time, one of the most obvious solutions was to move business to an online platform. For example, moving your shop to an e-commerce site to allow for online shopping. Or, making your Instagram and Facebook "shoppable" in order to reach customers where they are today.
In order to stay relevant in today's changing market, we recommend LEANING IN.
It can be scary to launch something new in an unknown season of life, but the results can be absolutely incredible! So whether that be offering a new form of online shopping, leaning into a topic you love within your content plan, reaching out to new people and building your social network, or even taking the first step in creating your social media account, it's time to lean into the changes and find your groove!
Create Your Own Social Media Content Plan - FOR FREE!
Now that you know how to get started with your account, how to keep it going strong and how to stay relevant, we've got a tool to make your life WAY easier! Instead of asking yourself, "what on earth should I be posting today?", just download our FREE CONTENT TEMPLATE and follow our premade content calendar! 
FREE CONTENT TEMPLATE - DOWNLOAD
Not sure how to get started or feeling like you don't have all the pieces to the puzzle? Check out our Digital Marketplace products below!
Our OSM team want to make sure that you have everything you need to start your social media adventure off STRONG so that your brand can THRIVE!
Don't forget to let us know how it goes by connecting with us on one of the platforms below!
Tuesday, July 6, 2021